accomodations
At Casa Pampa you will find a comfortable spot to catch up on your readings, have a good rest on the hammocks between surf sessions and breathtaking sunsets.
Casa Pampa is just steps away from the beach! Located between two famous breaks you can go barefoot to the Pacific Ocean. Geographically on the North of Santa Teresa-Malpais area, Casa Pampa is within walking distance from restaurants, stores, just a minute walk to the supermarket and five minute walk to the groceries, shops and bakery too. If you would like to explore a little more beyond what is within walking distance, there are many rentals in town we can always help you book in advance.

The 80 m2 Studio loft has an equipped kitchen, a private bathroom, Wi-Fi and a safe. On the front, has a nice garden appointed with a long table for your meals outdoors. A large gallery on the entrance welcomes you with hammocks and rustic benches from which you can enjoy the Costa Rica's wildlife, which implies the visits of: hummingbirds, squirrels, iguanas, and from time to time howler monkeys too.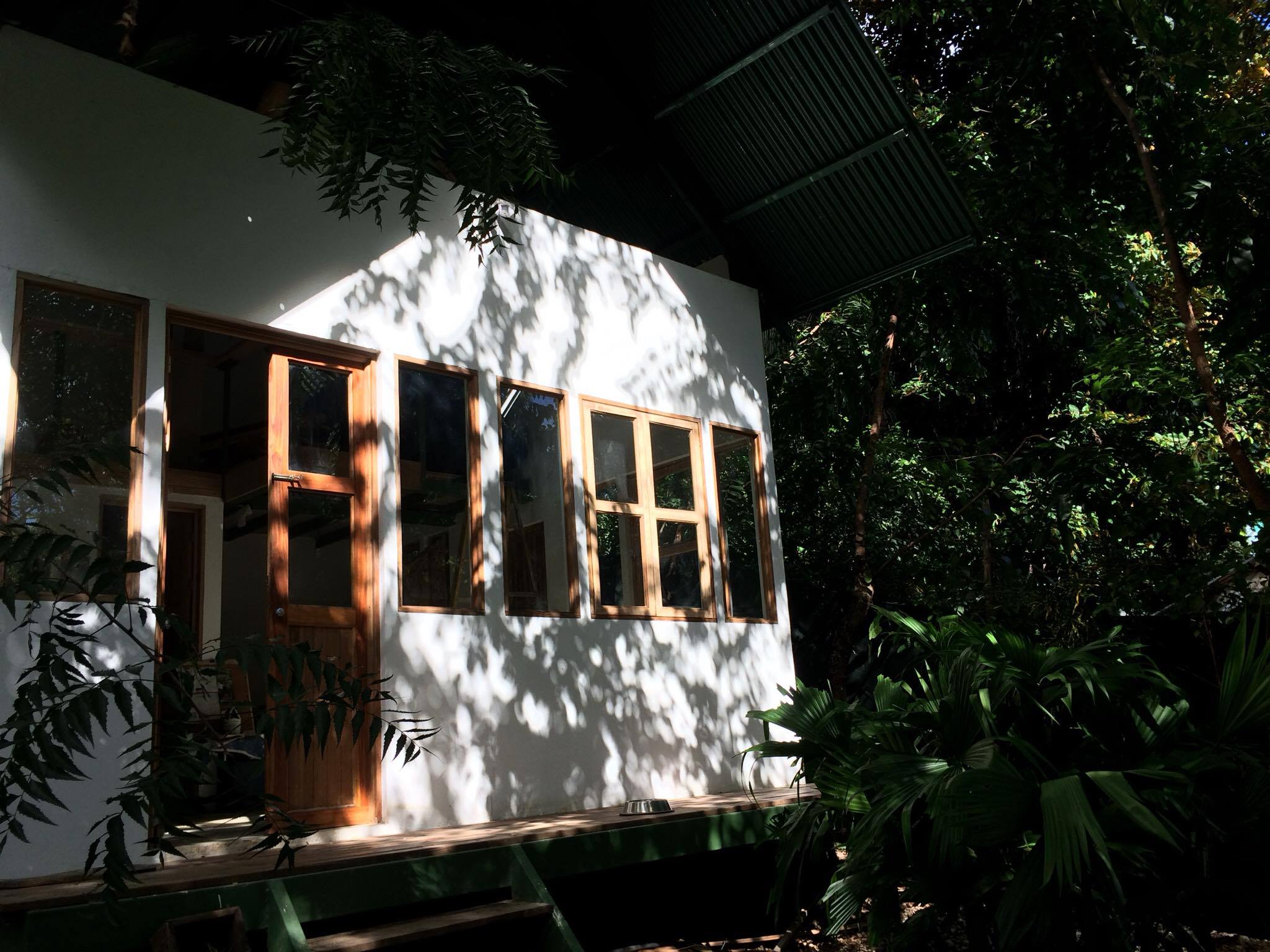 The 50 m2 Two Store Studio has an equipped kitchen, a private bathroom, Wi-Fi and a safe. The Studio is appointed with a queen bed and a sofa bed on the main floor and a queen bed on the second floor.
On the front, there is a wooden deck that looks to the organic garden. The wooden deck is appointed with a coffee table from which you can enjoy the wildlife among the canopy view while having your breakfast with your family.