Hello,
My name is Hayley and I am a jewellery designer from Brighton in England.
The jewellery I design is ethically produced in England made by hand from Fairtrade, Fairmined and recycled precious metals and traceable diamonds and gemstones. For me it is crucial to understand how something is made, by who and where, and the impact it has had on the environment and the people involved at each step in the process.
I came to Costa Rica to undertake my yoga teacher training in Montezuma and spend some time travelling the Pacific coast of Costa Rica afterwards.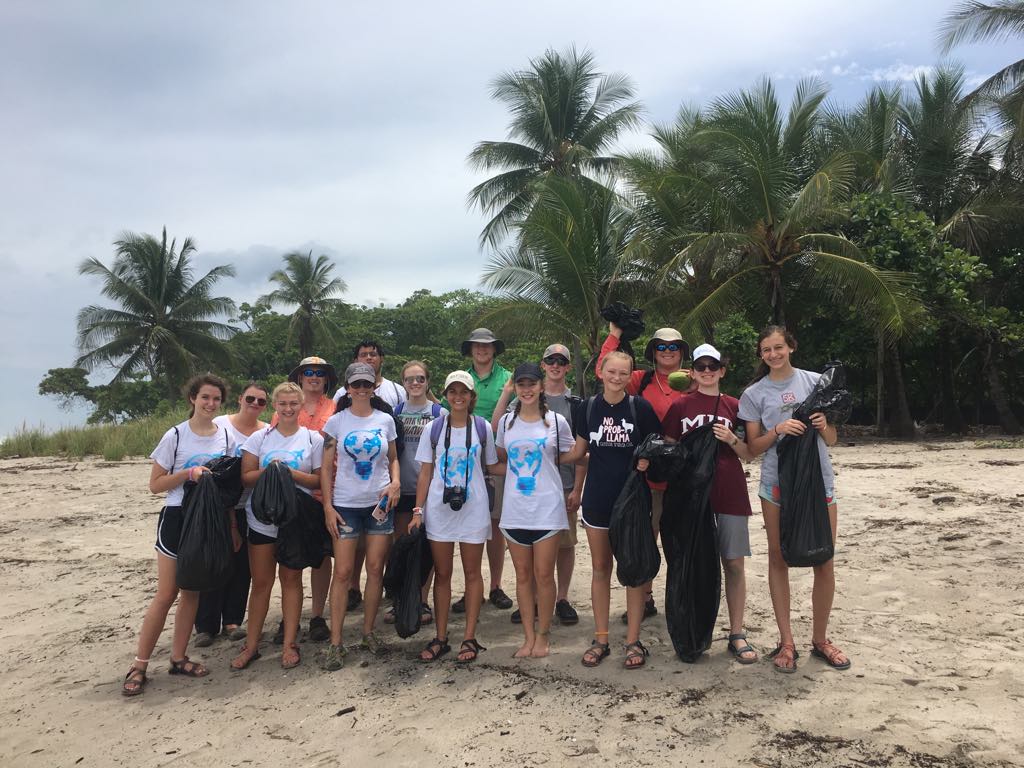 My first stop after Montezuma was Santa Teresa where I stayed in Casa Pampas surf cottage. During my stay I found out about the Casa Pampa beach clean in Cabo Blanco and asked if I could help, and am so glad that I did.
We walked through the exquisit Cabo Blanco nature reserve until we reached the isolated beach which had been chosen for this clean. The idyllic beach is one of the most beautiful I have seen, with untrodden white sand spilling out from the dense jungle into the wild ocean. At a first glance the beach looks clean, then on closer inspection you start to find all sorts of plastic washed up on shore with the tide and tangled in the mangroves.
I am so pleased that I was able to offer my hands in helping collect some of the rubbish, to make the beaches which I am here to enjoy a little cleaner.
I grew up by the sea In England and feel most at home when I am by the water. My experience with Casa Pampa has inspired me to organise an beach clean at my local beach in England when I get home and I will continue to share my experience with other travellers as I continue in Costa Rica.